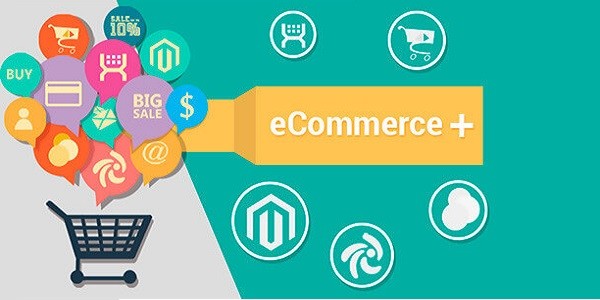 Starting off an online business has become one of the challenging tasks these days. Creating an online store that can represent your business to the world is the most responsible job for a business owner. As there are various eCommerce platforms available in the market, it becomes quite difficult to choose the best platform. However, many people who take decisions wisely will certainly choose the Magento for their eCommerce development needs.
Magento is the best CMS tool developed especially for eCommerce solutions. It serves a ton of extremely robust features, tools, plugins and themes to let you build imploring and interactive online store on the fly. There are plenty of beautiful templates that can help you in elevating the overall look and feel of a site in minutes. Even, you can showcase your products and services to your customers in the most engaging way using powerful extensions.
Despite this, Magento also offers tools for effective online marketing. It empowers you to sell your products and services in the most secure way. There are various benefits associated with Magento platform.
Today, we will explore some of the great benefits of using Magento as an eCommerce development platform. So, let's take a look at its benefits:
Magento is a flexible content management system on the web. It enables users to customize the existing feature of the site or to add a new one, without even generating technically challenging code.
It gives you a complete flexibility to create or modify a website according to your business needs. There are many tools available in Magento that lets you create well-organized eCommerce site in minutes.
For example, there are various extensions for importing products, or to gather information from carts such as X-Cart or OSCommerce. All you need to do is to install the most relevant extension into your online site.
An SEO-friendly online store encourages both the search engines and web customers to access your site. Fortunately, Magento offers a variety of SEO-driven features and tools that will improve the search engine ranking of your site. Its feature enables you to develop unique and SEO-friendly titles, tags and keywords that can boost your ranking in SERPs.
3.Multi-store functionality
Now you can manage multiple online stores from a single admin panel. Yes, you heard it right!
Magento empowers merchants/business owners to run and manage multiple stores from a single admin panel. They can add, update or delete the product lists of their all online stores from a single admin panel.
4.It offers powerful marketing promotions and tools
There are loads of powerful marketing tools for Magento that can boost your online presence and increase your sales. Free Shipping option, new promotional items tools, Up sells in Shopping cart are some of the overwhelming Magento extensions that can improve the productivity of your products and helps you increase revenues.
5.Universal Ecommerce development platform
One of the biggest advantages of Magento is that it is a global platform used by different businesses across the world. It offers multiple versions of a site to meet the needs of potential web customers. It also offers multi-language and multiple currencies features to the end users.
6.Analytics and Reporting
There are various Magento extensions that let you integrate Google analytics to your site. It allows you to see overall performance of your site right in the admin dashboard. You can access reports, such as tax reports, sales reports, shopping cart and etc within a few clicks.
These extensions will give clear picture about your store's performance, and help you make considerable changes that can fulfill the expectations of your web customers.
Magento offers a robust community that includes a ton of professional developers and designers that can help you make the technically sophisticated website with ease. You can ask your queries or discuss your points anytime to the team of designers and developers.
Conclusion
All the benefits mentioned above in the blog post are enough to convince people that Magento is an ideal choice for eCommerce development.
Author Bio:
Maggie Sawyer is a magento developer by profession and writer by hobby. She works for Markuphq Ltd., psd to magento company that provide the best psd to magento conversion services to global clients. Connect with her on Google+ and Twitter.