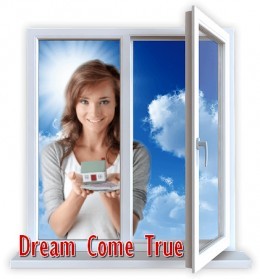 The idea of purchasing property in Bulgaria has brought excitement to many investors throughout the world. Initially, people from the EU were the only one willing to move to Bulgaria. However, now, even people from the USA, Canada and Russia prefer to start their new life here, in Bulgaria.
You should consider it too, but do it cleverly and with the professional assistance of the Bulgarian House team. The experts at Bulgarian House will give you full customer support, all the guarantees for a legal and faultless acquisition and kind attitude. The question, though, is where to buy a property in Bulgaria? Here are the top deals from Bulgarian House.
Most people are willing to purchase property on the Bulgarian Black Sea coast. The large number of homes for sale in Sunny Beach are a good choice, but you should not underestimate the peaceful and splendid areas of Lozenetz, Nessebar, Sozopol and Primorsko. You can either find a completely furnished 1-, 2- or 3-bedroom apartments, or you can invest in a more romantic properties such as villas, houses and entire residences. Bulgarian House has a lot to offer, but you need to be aware of your specific preferences when purchasing properties!
The hotels, facilities and houses for sale by Bulgarian House are also quite attractive. Here is where you can spend your winter vacation or get a respite from the heat of summer. Also, the properties for sale in regions such as Bansko, Pamporovo, Tryavna and Borovetz could be of use for establishing a new business.
The additional properties for sale by Bulgarian House are next to tourist attractions – these are homes situated in the vicinity of historical or cultural centres in Bulgaria as well as fishing, spa and golf areas. We strongly recommend you to check on the little cottages and the rural villages across Bulgaria, because they will definitely fulfil your requirements for peace, quietness and memorable moments.