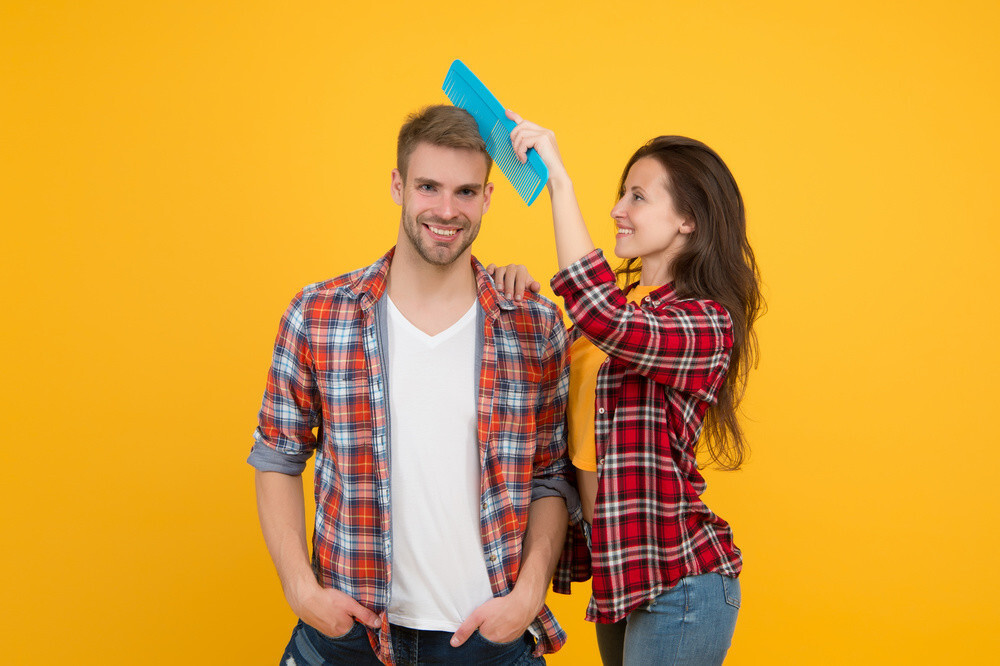 Hair loss is a growing problem. Not only women, but men also suffer from hair loss problems. According to the research published at NIH, 16% of males at the age of 18 to 29 start facing moderate to extensive hair loss. Hair loss increases in men from age 40 to 49. Two years back, I also had a hair loss problem. I was worried about my hair and therefore I contacted my friend for help. His father is one of the best cosmetologists in Rawalpindi. After meeting his father I got some tips that were beneficial for my hair growth. Therefore I want to share it with you as well.
5 Tips for Keeping Your Hair Healthier
Hair loss is a common and growing problem, especially in males. The hair loss problem can be overcome by taking some necessary measures. Read more to find out.Not all hair types are the same. Some people have straight hairs, some have wavy and some have curly hairs. Like these different hair types, the treatment of hair loss for each hair varies from person to person. Only an experienced cosmetologist can give suggestions about the hairs.
However, besides professional treatments, some good eating habits also play an important role in the nourishment of your hair. Therefore let's get into the details of these natural ways for improving your hair health.
Increase Protein Intake
What you feed your body has an effect on your overall health. Hair health can also get affected by the unhealthy food that you eat. One of the elements that are good for your hair is protein. Protein usage is not just limited to fitness lovers. It is helpful in reducing hair loss.
The foods that are rich in protein are eggs, fish, lean meat, beans, poultry, and low-fat dairy products. 45g of daily protein intake is good for your body.
Pump up the Zinc
Besides protein, zinc is also helpful for keeping your hair healthy. Zinc is an important element in our body. The lack of zinc in our body can lead to diarrhea, eye lesions, hair loss, and many other severe diseases.
Therefore add up some zinc to your daily diet. The leafy green vegetables, fruits, and nuts are helpful for keeping an adequate quantity of zinc in your body.
Consume Omega 3 fatty acid
The omega 3 fatty acids are also helpful for keeping your hair healthy. Omega 3 fatty acid helps in improving scalp health. Cereal, yogurt, flaxseed, and salad are important sources of fatty acid. Besides these, fish is an important source of omega 3 fatty acid.
Pick The Right Shampoo & Conditioner
Understanding the hair type and texture is important. As it will help you to choose the right product for your hairs. Not all brands are suitable for all hairs. Therefore it is important to know your hair first.
Besides this also avoid using those shampoo brands that use strong ingredients like ammonium lauryl sulfate or sodium lauryl sulfate. Moreover, consulting with the cosmetologists from any well-reputed hospitals like DHQ hospital, before buying would be beneficial.
Change Your Washing And Brushing Routine
Some people have a habit of washing their hair daily. It is very common in men. Washing your hairs daily will wash away the essentials oils from the scalp. Besides this, using too much hot and cold water can also affect the health of your hair.
After taking a bath it is also important to treat your hair gently and avoid rubbing the towel. As wet hairs are more vulnerable and can break easily.
Keeping hair healthy and shiny requires a lot of effort. Eating healthy food to keep an adequate level of zinc, protein, and fatty acid in your body. Keeping the appropriate level of these elements on a daily basis is not possible and therefore you have to take the help of supplements. However, such supplements should only be used after the approval of certified doctors.